8 Week Dr. Seuss Summer Word Challenge

Our 8 Week Dr. Seuss Summer Word Challenge is about inspiring children to read as many Dr. Seuss words as they can this summer!
We have partnered with Random House Children's Books and Dr. Seuss Enterprises to challenge kids, parents and educators nationwide to participate in the Dr. Seuss Word Challenge this summer!
Each week, for 8 weeks, we are offering a FREE Downloadable Activity sheet in conjunction with the book of the week. Children can read the book, complete the activity sheet and log their progress in their VERY OWN Word Journal. All the details are listed below.
Help us reach our goal of 20 million words read by July 31 by signing your child(ren) up on Seussville.com and helping them log their words.
Don't forget to enter the sweepstakes for a chance to win prizes, including a Carnival Cruise for four!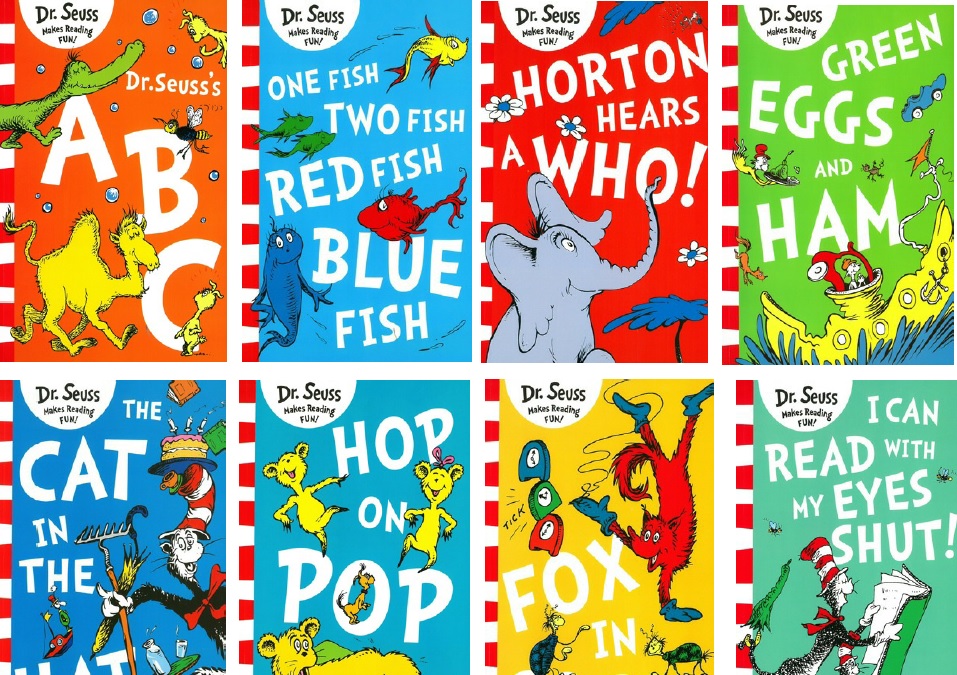 Dr. Seuss Summer Word Challenge Set of 8
All the books you will need for our 8 Week Dr. Seuss's Summer Word Challenge, conveniently packaged and ready to use with our FREE Weekly Activity Sheets!
Only $3.40 a book!

My Seussian Word Journal!
The Dr. Seuss Word journal can be used as a fun way to have a challenge of your own and track your words throughout the summer when you aren't near a computer! Each page represents a week in the challenge and features a calendar where you can write your words or books read each day!
Download your FREE journal here!
Download your FREE Seussian Words Sheet here
FREE Weekly Activity Sheets to accompany our weekly book challenge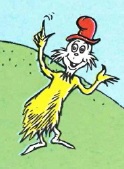 Week One: Dr. Seuss's ABC Word Search
Week Two: Fox in Socks Matching Game
Week Three: The Cat in the Hat Coloring Page
Week Four: Green Eggs and Ham Word Fun
Week Five: I Can Read with my Eye's Shut! Colors
Week Six: Hop On Pop Word Map
Week Seven: Horton Hears A Who! Word Scramble
Week Eight: One Fish, Two Fish, Red Fish, Blue Fish Number Words