Posted by Paula Darnell: Founder and CEO of Books By The Bushel, LLC. on 25th Jul 2018
Who hasn't had those awkward moments in life that you wish you could forget? That is what makes the book Everything Is Awkward such a favorite for everyone here at Books By The Bushel.
The message in this book is simple; everything and everyone is awkward, and that is not a bad thing. In fact, it's kind of fun! What a great lesson to learn! How much simpler would our teenage years have been if we had known that everyone else felt as awkward as we did? What about those first job interviews....or in my case the first time I walked into an early childhood center to present the books I was selling? All of these moments were awkward for me! How about you?
In the quiet moments of 2009, when I was starting Books By The Bushel, I worried about falling on my face and would have truly appreciated this page from the book.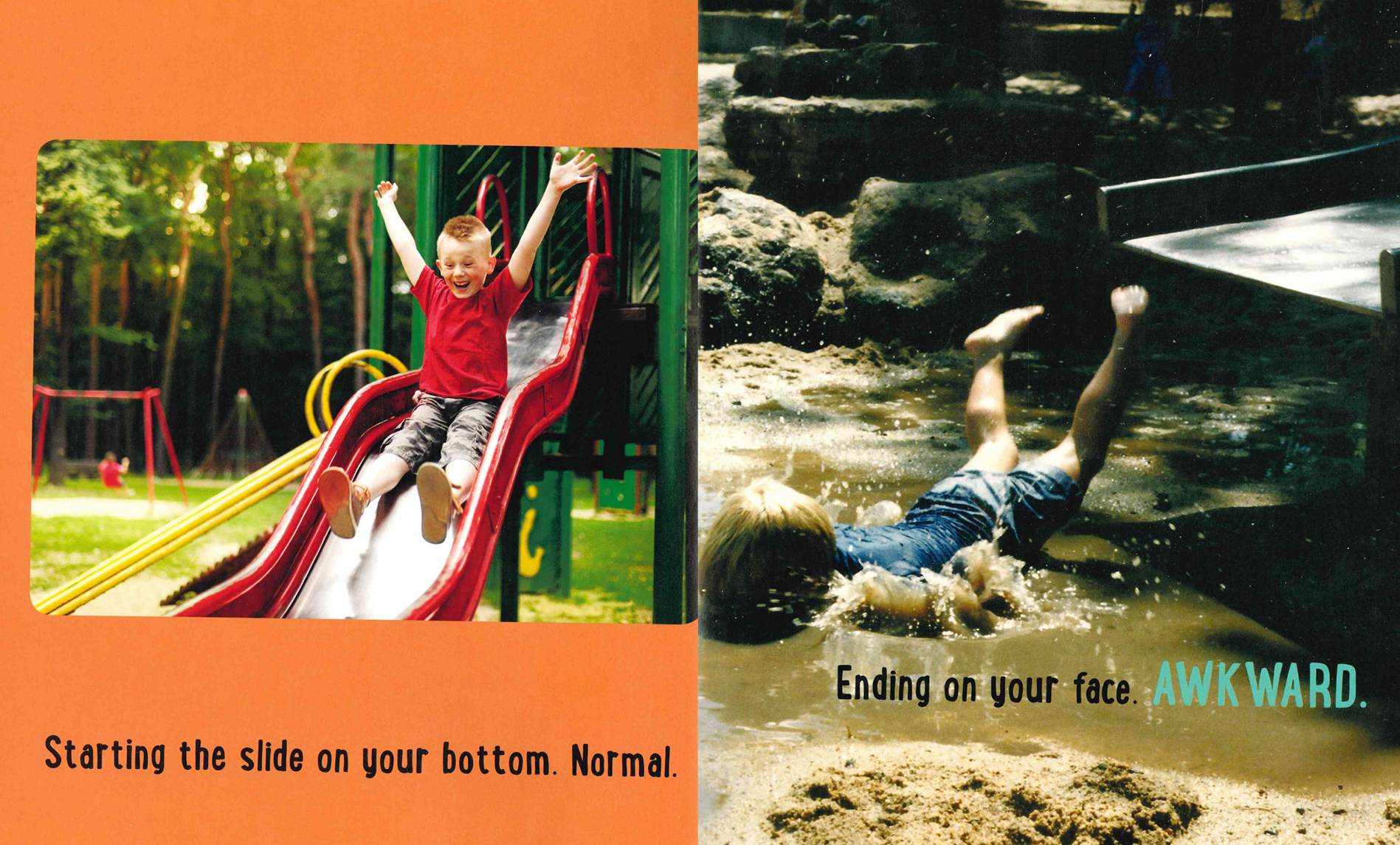 Learning that awkward can be fun and laughing at ourselves makes it all a little easier So go ahead and embrace all of life's awkward moments. Because nobody's perfect... but everyone's awkward.
Mike Bender & Doug Chernack are the New York Times best selling co-authors of Awkward Family Photos and co-creators of AwkwardFamilyPhotos.com