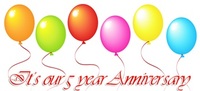 Our Story
March 13, 2009....that's the day I took the leap and officially launched Books By The Bushel, LLC. When I look back I realize this decision was years in coming, inevitable and almost ended a short 2 months later.
This decision really started with my mom. She instilled in me a deep love for books. My dad worked nights, and on many nights my mom let us stay up late to keep her company. And keeping her company meant reading a book! On those nights we usually read "Amy'sLong Night" about a little girl who stayed up all night. Oh how we laughed at the pictures of that dog!
I loved everything about books. My favorite day at school was library day! Oh how I loved the smell of the library, the hunt for just the right book and the anticipation of what book the librarian would read to us today. In short I was born to work with books.
But as is the case for many of us, I grew up and struggled to find myself. I was a teen mom; I dropped out of school, married the love of my life and spent many years moving around the country (and the world) with him while he served our country. But always in the back of my mind was my love of books. With the support of my family I finished school, went to college and "beat the odds".
We moved to Dayton Ohio and I was busy raising 3 kids and making ends meet. One day I happened to see an ad for a children's book sales rep. I called, interviewed and was offered the job. I turned it down....what was I thinking? I had 3 kids and needed the safety of a regular paycheck. A month later the job was still listed in the paper and with the urging again from my family (I have the most amazingly supportive husband!) I called and was offered the job again! I took it!
I spent 5 years building my territory to one of the top 20 in the company. And then it happened...my husband needed to move again for his career. And we were off to Calhoun GA. I cried as I said goodbye to all my customers, and the company I had grown to love. As we were driving the 7 hours to our new home I got a call from the President of that book company, and he had an offer for me. Would I be interested in a job as the Southeast Regional Sales Manager? It seemed fate and I was beyond excited.
Some may say this is bragging but I excelled at managing this territory. I was awarded Manager of the Year, Educational Sales Manager of the Year and grew the Southeast Region to the largest in my division. I was happy, life was good, my kids were grown and my husband and I were traveling the country on vacations we never dreamed we would be able to take. But the rumblings of recession were already starting and by late 2007 I knew my job was in jeopardy as the company I worked for struggled towards bankruptcy. I lost my job in 2008. With that I seemed to lose myself. I couldn't imagine ever finding anything as rewarding as what I had just lost.
Enter my ever supportive husband who convinced me that I had what it takes to build a book business. After all I had contacts within the publishing industry and my past customers from all over the country were contacting me asking for help finding books for their programs.
So there I sat, at my computer on March 13, 2009 with my finger poised on the submit button that would launch booksbythebushel.com . Want to see what my first website looked like? ClickHere. Wow have we changed! How many of you remember our site looking like this?
But as I said it almost ended 2 months later.In the blink of an eye my world was turned upside down. My husband was in a horrible accident and was partially paralyzed from the waist down. He was so gravely injured that my youngest son was called home from the war in Iraq. That's when I knew it was bad! It was a nightmare with no ending.
At the time Books By The Bushel was a 2 woman operation, and all the work fell on my assistant Teri. My parents came to help and stayed for weeks. They all worked tirelessly while I took care of my husband.
I learned over the next 6 months how tough my husband is. Through unimaginable pain he worked at regaining the ability to walk and "just be normal".
I could write a book on this time of my life. But I will simply say that it was 6 months that would forever change how my husband and I looked at the world. During this time someone told us we had been "given a gift". I didn't fully understand what he meant (and to be honest I was angry that someone would think this was a gift!). But I can now say that we both realize it was a gift. Maybe not one we would have wished for, but never the less it was a gift. It focused us and in truth shaped what our company is today.
My husband returned to work 7 months after the accident but he struggled with his limitations. And quickly realized his passion wasn't there. We knew how short life is and that family is the most important thing. We missed our kids back in Ohio and now had grand kids. So in 2011 we moved ourselves and our company back to Ohio to be near them. And my husband became the Operations Manager for Books By The Bushel.
Every day we marvel at how dedicated our customers are to the children they serve. And there is nothing more rewarding than receiving a thank you note from one of you, letting us know how much the children in your program enjoyed their books. We thank you from the bottom of our hearts for letting us be a small part of these children's lives. And as always we love Promoting Literacy Across America!
And that is our story!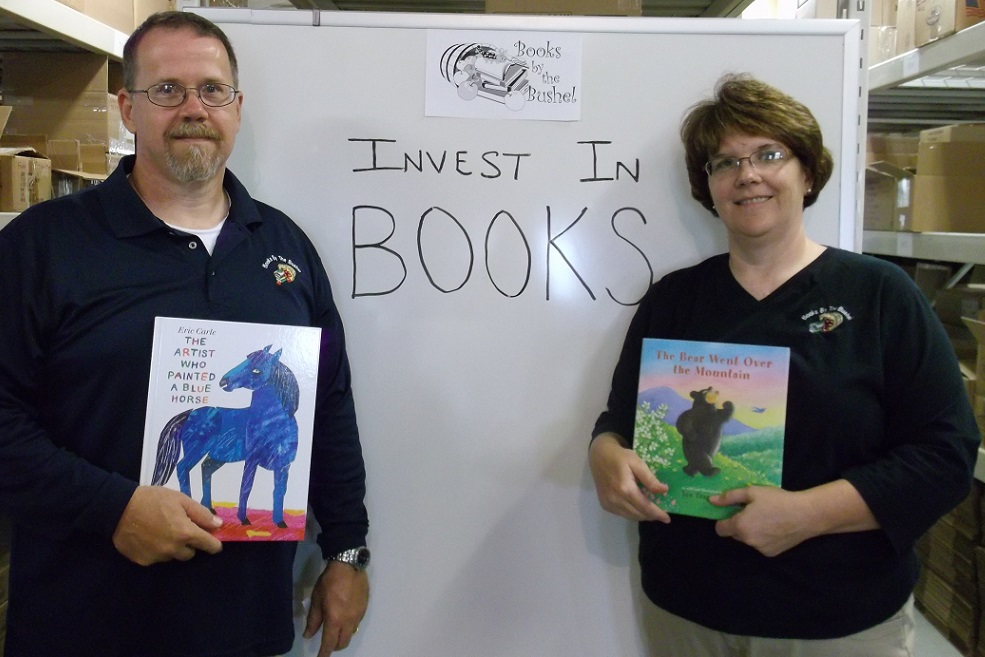 Recent Posts
Looking for more literacy based activities, news about the latest children's books and more?Visit ou …

Our StoryMarch 13, 2009....that's the day I took the leap and officially launched Books By The Bu …